In Memory
Lynn Stoughton (Henderson)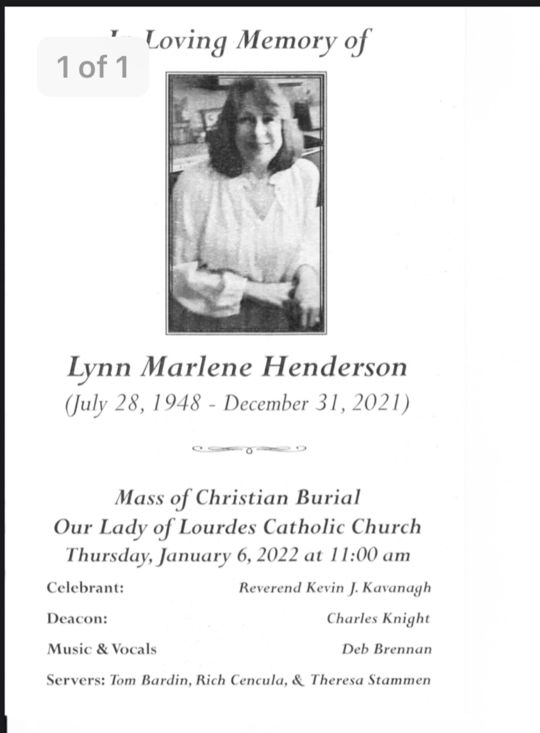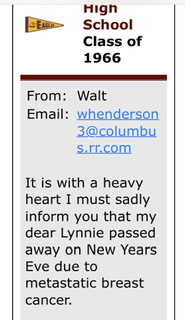 Lynn Henderson
December 31, 2021
Lynn Henderson Obituary
She was predeceased by : her parents, Joseph Stoughton and Lucille Stoughton (Campisi). She is survived by : her husband Walter A. Henderson; her daughters, Cari Henderson of Marysville and Christine Todd of Marysville; her grandson Jacob Todd; her sister Diana Craig of Johnstown; her sister-in-law Betsy Henderson of Florida; and her cousins, Celeste, Larry, Dominic and Alex Guglielmi of Columbus. She is also survived by many other relatives and friends.
The family requires that masks and social distancing be honored.
In lieu of flowers, memorial contributions may be made to St. Jude Children's Research Hospital or Union County Humane Society.
Suggested donation : St. Jude's Children's Research Hospital