In Memory
Jane Clifford (Klenotic)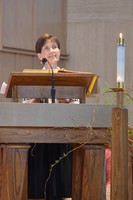 .Jane Clifford Klenotic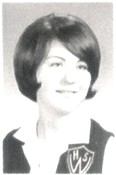 A beloved mother, wife, sister, daughter, aunt, teacher, mentor, and friend, Jane Klenotic lost her two-year battle with cancer on July 30, 2014.

A long-time resident of Northeast Ohio, Jane was a passionate teacher who dedicated 26 years to the academic and spiritual needs of the second graders of St. Hilary School, Fairlawn.

Preceded in death by her mother, Vern; father, Edward; brother, Timothy; sister, Ann, and husband, Andrew Jr.; Jane is survived by her children, Andrew III, Jennifer, and Kevin; sisters, Bridgid, Ellen and Mary (George); and many nieces and nephews.

Calling hours will be Sunday, August 3rd from 4 until 8 p.m. at the Ciriello and Carr Funeral Home, 39 S. Miller Rd. in Fairlawn. Mass of Christian Burial Monday, August 4th at 9:30 in St. Hilary Catholic Church, Fairlawn, with interment to follow at Rose Hill Burial Park. Memorials may be made to the St. Hilary Foundation (Jane Klenotic Scholarship Fund) or VNS Hospice, 3358 Ridgewood Rd., Akron, OH 44333.
A scholarship at St. Hilary's school iwas named for Jane, a long time educator there.