In Memory
Leslie Casbarro (Route)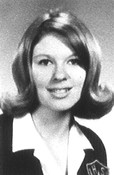 Leslie Casbarro Route
Deceased 9/4/2021
Leslie Marie Route was born June 11, 1948 in Columbus, Ohio and currently resided in Round Rock, TX. Family included- Mother- Josephine Dimel, John Dimel and John Casbarro.
She is proceeded in death by siblings Gus Casbarro, Matthew Dimel and Jessica Riegel (her surviving husband Jeff) and granddaughter Riley Route. Here to continue her legacy are her brother Dana Dimel (wife-Julie), son and daughter in-law Brian and Shelby Route, nieces and nephews Winston (mother-Kim), Josie, Amber, and John and so dear to her heart her grandson's Reid and Rhett Route as well as many great nieces and nephews and other family members. Very special to her was the entire Beene family, were she immediately felt a part and cared deeply for each and every one.
Leslie was a tireless and dedicated employee which included working for Exxon, Ohio State University Secretary for football coach Earl Bruce, multiple home health care jobs and many others.
Leslie, better known as Lai Lai was a simple woman of strong faith who always put others before herself. She adored her son Brian more than anything here on earth. A close second were her grandchildren and then her incredible love for animals. There was not a dog or cat that she did not immediately adore. Lai Lai also loved food and would never pass up a homecooked meal, especially if it is was Italian.
While our hearts still hurt greatly, heaven gained a true angel. A beloved mother, mother in law, grandmother, sister and friend.