Watterson

High School




Class of 1966
Welcome to the Watterson Class of1966 website!
Please send us your photos! We'd love to use them here!
Watterson1966@aol.com
Read below about the trip the Class of 1966 is taking September 9 & 10 2019
We hope you will join us!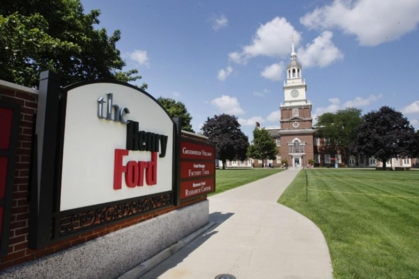 Have you looked at our Message Forum lately? We have over 5000 !!! entries since our 50th Reunion! Take a look; join in the conversation. 2nd tab down on the left. We look forward to your comments :).
Please feel free to submit photos, art, articles and other items
that you think our classmates will find interesting.
Plans are underway for our September class trip. All we need now is a count of all who are joining us. Jack Maxwell says we must plan on at least two days. And those two days are September 9 & 10—one day for the Henry Ford Museum and one for the Greenfield Village. The cost for the two days' activities is about $75. Here's a link to the website so you can browse and see if you are interested.
https://www.thehenryford.org/
Once we get an idea of interest, we can make decisions about hotels, driving arrangements, meeting places, etc. This will be a great adventure. Let Janie know ASAP if you think you can make the trip with us. We'll post updates on the WHS '66 website.